Should we be accepting Black Friday as a new norm in the UK?
The annual shopping day 'Black Friday' has been a huge part of American shopping culture for years. Recently, the frenzy has crossed over the pond to the UK and is now a term well-known in most households.
Black Friday , which will take place on 27th November this year, has become one of the most talked about shopping days of the year, taking over the previous trend of Boxing Day sales. Retailers knock prices across much of their stock on this day to begin the gift buying season and give shoppers the best deals around.
Most sales will begin at midnight or 8am, however some retailers in the US are kicking off their sales the evening before. Last year, Amazon even released flash deals every 10 minutes for the full week running up to Black Friday.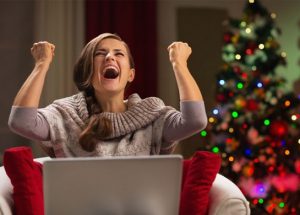 Black Friday Statistics
According to IMRG and Experian, consumers spent £810m online on Black Friday in 2014. That works out at a rate of £9,375 every second. This year internet sales over the 24 hour period are set to surpass £1bn for the first time in UK history! But is this a good thing for the UK?
Unfortunately in 2014, there were complications due to violence in some stores. This has caused the American-owned supermarket ASDA to pull out of Black Friday 2015. The supermarket has said that shoppers do not want to be held "hostage" to one single day of sales and has instead announced more than £26m of savings set to spread out across the traditional seasonal shop.
ASDA president and chief executive, Andy Clarke said: "With an ever changing retail landscape, now more than ever we must listen carefully to exactly what our shoppers want and be primed and ready to act the minute their needs change."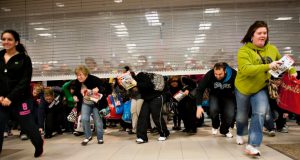 Black Friday in the UK
High street favourite Argos have recently announced a similar idea by which deals will be available every Friday between now and December 25th in order to relieve some of the chaos expected to break out on Black Friday. Argos have also guaranteed to offer the difference if customers find the deals cheaper elsewhere. David Robinson, managing director at Argos, said: "Customers just can't wait to start their Christmas shopping and we want to reclaim Fridays for Brits and celebrate them every week between now and Christmas."
Black Friday 2015 looks set to be a record breaking day for online sales and in store deals. This new sales day is becoming more popular year after year and may soon completely change the way Britons shop for Christmas.
Do you think we should accept Black Friday as a new norm in the UK? Comment below to join in the discussion…
If you are in favour of Black Friday, click here to get a sneaky look at The Telegraph's Top 10 deals including Amazon, Argos and John Lewis…
Save