Top 5 places to watch the fireworks this year
It's already Bonfire Night in the UK, marking the date when the infamous Gunpowder Plot to blow up the Houses of Parliament was foiled in 1605. An effigy of Guy Fawkes, the notorious British terrorist heading up the plot, is traditionally burned on a fire and spectacular fireworks displays take place all over the UK.
If you are thinking of venturing out of your back garden to see a great display this year, then check out our list below of the top 5 places to watch the fireworks:
Fireworks at Lewes, East Sussex
Lewes is a country town in East Sussex with history as a market town but today brings in tourists looking to see the historic buildings. Many tourists will visit Lewes to experience their Bonfire Night in the town centre from 5pm onwards.
The town even has historic bonfire societies who dress up and parade through the streets carrying burning crosses and their chosen effigies to burn on the bonfire. The area can become very crowded and smokey but the experience will be like no other.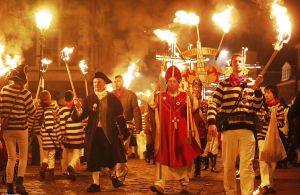 Fireworks at Alexandra Palace, London
The spectacular fireworks display at Alexandra Palace in London will this year take place on 7th November at 8pm. However, the fun starts at 3pm when the gates open to a street food and craft beer village, a family area, two funfairs, ice skating and a German bier festival.
The fireworks show is set to be better than ever, set against panoramic views of London.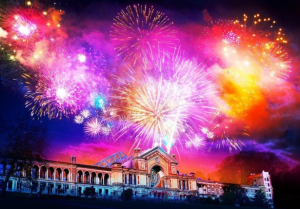 Fireworks at Family Friendly Fireworks, Bristol
Bristol Zoo are inviting guests with small families or those who just don't like the noise, to join them for a special "low-noise fireworks" weekend. Gates open from 5pm on 5th, 6th and 7th November with the special fireworks kicking off at 5:45pm.
Winter warming drinks and food will also be available to buy during the evening.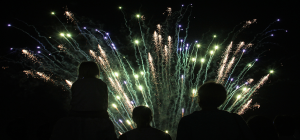 Fireworks at Winter Festival, Aberdeen
A 20 minute fireworks display set to exciting music will take place on Aberdeen beach on 5th November at 6:30pm. The show will include fire jugglers and a charity fire walk.
The best vantage points for the display are in the areas around the Beach Boulevard and along the Esplanade.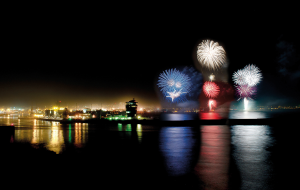 Fireworks at Roundhay Park, Leeds
Around 70,000 people are expected to turn out to see Leeds biggest bonfire and fireworks display. The bonfire will be lit at 7:30pm on 5th November with the fireworks display making a bang at 8pm.
Once the fireworks are over, adults up for carrying on the evening can venture down to the Roundhay Fox pub or The White House – both popular public houses in Leeds.