The benefits of using a co-working office space
Co-working is a style of work that involves a shared working environment and independent activity. Unlike the usual office space, those co-working are generally not employed by the same organisation. This type of working attracts professionals who originally have worked from home, independent contractors, or people who travel frequently for their work.
Finances
A co-working office allows an individual to rent desk space rather than spending thousands of pounds on a large office space. This also allows for a reduced cost in office overheads such as broadband and printer costs. A person could enter the space as a freelancer and continue to rent further space to start a brand new SME.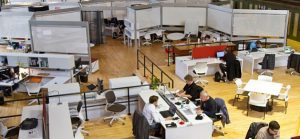 The Isolation Solution
There has been a rise in professionals working from home, independently and as freelancers. Many of these people may have come from a busy working environment and now work alone, generally only with email or telephone contact to the business world.
A co-working office offers a solution to the issue of being isolated from a business environment and also allows workers to escape any distractions they may encounter at home.
Collaboration
Networking is a large benefit of opting for a co-working environment. Shared space means that there is potential to make powerful connections and partnerships if you are working next to companies that may be useful to yours.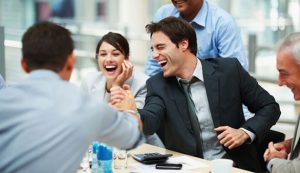 Flexibility
Unlike a stereotypical office, the hours can generally be more flexible. Due to the huge revolution in technology, many businesses are expected to be contactable 24/7 which can create more working hours for some, but is very much achievable. Using technology, you can be contacted wherever you are which means that you don't need to spend the typical 9-5 hours in the office.
Using this type of office space also allows a person or a small business to move in and out of desk spaces wherever they are based or even around the world.
Are you settled into a co-working office environment? Let us know your experience by commenting below!
Looking to move into a co-working office? Find your perfect space by clicking here