Is the office as a place to work, rest and play?
To kick off the new direction of this blog we've been reflecting on the revolution the office has been undergoing over the past decade. Gone are the days of dusty filing cabinets and office cubicles – office space is getting quirky. Leading the charge are internet giants like Google who are shaking up the traditional no-fun office with a mixture of space to work, rest and play.
The Googleplex, Google's corporate HQ in Silicon Valley, boasts an impressive array of wacky furniture and leisure activities including two swim-in-place pools (treadmills for swimmers), and even a volleyball court.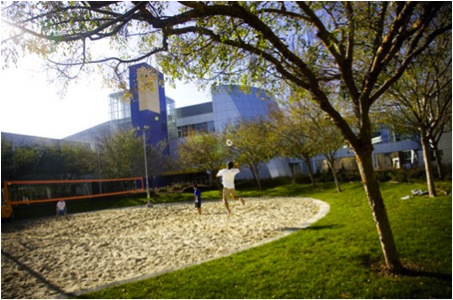 Add to these a complimentary gourmet meal each day and other benefits including an in-house masseuse and it's easy to see how Google attracts talent, even if it's staff turnover does beg question (there are some interesting figures in this Bloomberg post called 'Why are Google employees so disloyal?).  Anyway, setting this debate aside, the recent news that Camden Borough Council has granted permission for Google's new HQ in Kings Cross, means the company's cocktail of 'work, rest and play' is coming to London.

After the project was given the go ahead, Google UK's managing director, Dan Cobley said in the Telegraph, "Building our new headquarters in King's Cross is good for Google and good for London. We're committed to the UK and to playing a role in the regeneration of this historic area."
Architects Allford Hall Monaghan are designing the project, which is estimated to cost around £650 million. They claim that they will create a Victorian industrial-styled building in keeping with the area's heritage.  Plans show that the new building will not exceed 11 storeys. However, it will sprawl an incredible 750,000 sq. ft. of office space, plus an additional 50,000 sq. ft. for shops and cafes, to create the space required.
The design has been labelled as a 'groundscraper' because, once complete, it will be longer than the Shard is tall. (I wonder if we need to add a new option to the dropdown menus in NovaLoca's Commercial Property Finder?!)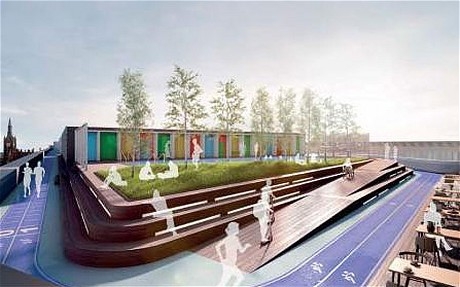 It's also been revealed that nearly half of the rooftop will be landscaped to include a running track and swimming pool.  Not bad eh?
OK, so it is fair to say that most companies don't have Google's deep pockets but there is something to be said for the ethos that underpins their approach i.e. a more relaxed, flexible working environment inspires a happier more productive work force.  That's why Google is not alone.  As this article (behind the firewall) in The Times points out, some of Britain's foreword thinking technology start-ups have got the bug.
Do you agree or are all the add-ons simply an expensive distraction that is open to abuse?  Does your company do well to inspire 'work, rest and play'?  Or could/should you do better?
Save